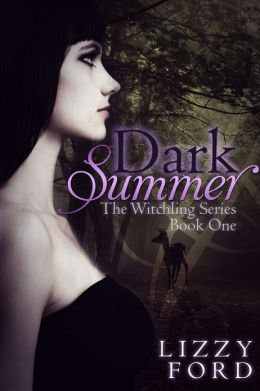 Synopsis:
A school for Witchlings...
The ultimate choice between Light and Dark...
Where the price of a mistake... is your soul.
Sixteen-year-old Summer doesn't expect her new boarding school to be any different than the rest: a temporary stay, until her uncontrollable magic gets her thrown out again. In her mind, there's no point in getting too friendly with anyone. That is, until she notices Decker, the boy who will become the Master of Night and Fire on his eighteenth birthday.
When she learns that this special school has attracted others with magic in their blood, she is hopeful that this time around, things may be different. Besides, she can't deny her interest in Decker, and when he rescues her one night from the dark forests of the Rocky Mountains, their connection is instant.
Yet, a relationship with Decker may prove to be her downfall, forcing her to choose between Light and Dark, life and death, love - and their souls.
Title:
Dark Summer
Series:
The Witchling Series
Author:
Lizzy Ford
Publisher:
Evatopia Press; 2nd Edition (March 1, 2013)
Format:
Mobi; ePub
Genre:
Young Adult; Paranarmal
Location(s) Available:
Amazon
;
Barnes and Noble
Review
I've said it before and I'll say it again, when a book can bring forth emotions in me and leave me feeling those emotions for a while after reading it, I find it to be a great book. I'm to the point where I'll need a day or so to recover. Really...
Dark Summer left me feeling sad, emotionally drained yet hopeful. Hopeful that, in the end, everything will fall into place.
As I started reading Dark Summer, it was slow going as I went through what the main character, Summer, was going through. I experienced and learned right along with her. When reading about her, one might consider her weak and naive, however, she really is a strong person. To have had her background yet be a survivor, she truly is strong.
Summer meets some friends and foes (foes who can be described as wolf in sheep clothing) who help shape her and define her destiny. She meets the one person who is the calm to her storm. And I rooted for them up to the very end. And still am!
There was a point in the book where it all fell into place and I couldn't help but feel happy that things were beginning to turn around and look brighter. But as the story progressed, my heart was breaking at almost every turn of the page. I was upset at what I was reading because how could people be so mean towards someone who's done nothing to them. It's amazing what insecurity within oneself makes you do. It shows how weak a person can be.
I didn't get the ending I wanted with Dark Summer but like I said, I'm hopeful that things will turn around for the better as I learn more about Summer's and her friends' fate in Autumn Storm. After all, it is part of a series so I know there is more to come.
Do I recommend Dark Summer? I do! I warn you though, have the second book handy cause you'll want to read immediately what happens. Enjoy!